Oops!
To view this video, please install the latest version of Adobe Flash Player.



In a nutshell
Up to 18 hour battery life with case
5 min fast charge for 60 min battery
ACTIVE NOISE CANCELLATION
Compatible with Qi wireless charging
IPX7 water resistant
What Carphone Warehouse says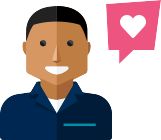 "Block the outside world out - but only when you want to. The clever ACTIVE NOISE CANCELLATION recognises if you are speaking and automatically switches to conversation mode. So you can order your coffee without fumbling with controls."
Introducing
Galaxy Buds Pro
These are true wireless earbuds, with pro-grade technology for immersive sound like never before. Thanks to 2-way dynamic speakers, every beat comes to life with a richer bass, superb detail and more balance. Intelligent Active Noise Control1 lets you seamlessly switch between noise cancelling and fully adjustable Ambient Sound. So let the outside in — or keep it out. It's your world. Galaxy Buds Pro let you hear the best of it.
Intelligent
Noise Control 1
Active
Powerful
Immersive Sound
Superb Call
(3 Microphones)
Quality
Noise cancelling
you control
These are true wireless earbuds with pro-grade technology for immersive sound like never before. Thanks to Active Noise Cancelling2 you get to control how much of your surroundings to block out or let in, so you can tune in without tuning out. With Ambient Mode, you can amplify the outside noise levels3 you want. Listening to music on a morning jog? You'll still hear traffic when crossing a busy road, with an intelligent algorithm raising the volume of the environment through four levels.
Automatically switch
to conversation mode
Voice Detect1 automatically detects speech, turns down what you're listening to and switches from ANC to Ambient Sound. So when you order a coffee, these intelligent buds lower the volume of your music, focusing the microphone, so that you can hear the conversation – without taking Galaxy Buds Pro out of your ears. What could be easier?
Immersive sound
at its best
Get ready to discover a whole new level of immersive sound with Galaxy Buds Pro. Featuring 2-way dynamic speakers with sound by AKG, everything you listen to will truly come alive. The 11mm woofer lets you feel the fullest bass in every beat, while the 6.5mm tweeter brings superb clarity to the voices in your favourite podcasts. Plus, with audio that's rich and powerfully refined, you'll hear every last detail. The soundtrack to your life never sounded so good.
Say hello to crystal clear calls
Galaxy Buds Pro lets you make crisp, clear calls whether at home or out in the world. It's all down to three built-in mics. The outer mic blocks out surrounding noises, so the only sound the other two pick up is your voice. Whether you're calling your friends or your boss, you won't need to shout over the espresso machine or busy traffic in the background. On top of this, the Voice Pickup Unit enhances the sound of your voice, so it doesn't sound tinny. Plus, Galaxy Buds Pro's aerodynamic design and wind shield solution prevents a windy day from ruining your call.
Switch it up
without a hitch
Galaxy Buds Pro bring you hands-free multi-tasking at its best. Auto Switching on Galaxy Buds Pro detects what's most pressing and instantly shifts its connection to that device. Watching a boxset on your tablet and your friend calls your phone? Just pause the action and answer. There's no need to touch your buds, they automatically switch with you4.
Win hide and seek
with your earbuds
Tracking down your Galaxy Buds Pro is simple. If they're near, just open the SmartThings app5 and your buds will emit a beep so you can easily find them in your room, or use Bluetooth6 to find their exact location. It works with Maps to give you directions when you're looking for them. And with Offline finding, you can find the last location they were used, even if they're no longer connected to your phone7.
Power to keep the beat going
Galaxy Buds Pro's long-lasting battery brings up to 18 hours' play time8. That's 5 uninterrupted hours, with another 13 hours if you use the charging case. Need a boost fast? Skip the charger and power share with any Qi compatible wireless device. In the five minutes it takes to get your gym gear on, you'll have an hour of playtime9 – enough for your workout.
The fit is
right here
A new take on the classic earbud shape, the design lessens discomfort when you're tuned in for hours and stays securely in your ears while you're working out. Air flow vents balance the pressure in your ears and increase air flow. With three ear-tip sizes to choose from, you can test them out to ensure the Galaxy Buds Pro fit comfortably and securely.
Play on and on,
whatever the weather
Nothing gets in the way of your tunes. Sweating at the gym, pushing your personal best in the rain Galaxy Buds Pro have you covered with IPX7 water and sweat resistance. This protects Galaxy Buds Pro when submerged in up to 1 metre of fresh water for up to 30 minutes10.
Compare the
for the perfect fit
Galaxy Buds range
Galaxy Buds
Pro
Galaxy Buds
Live
Galaxy Buds+
Speakers
2-Way
11mm Woofer & 6.5mm Tweeter
2-Way
Dynamic Woofer +plus Tweeter
Mics
3 Mics
2 Outer, 1 Inner
+ Voice Pickup Unit
3 Mics
2 Outer, 1 Inner
+ Voice Pickup Unit
Battery Life
(Play time)
Battery Life11 (Charging case)
Battery Charge Time
5 mins charge =
up to 60 min play9
5 mins charge =
up to 60 min play9
3 mins charge =
up to 60 min play9
Wireless charging
Water Resistance
IPX7
1m for up to 30 mins10
Active Noise Cancelling2
360 Audio
Device auto-switch4
Ambient mode3
Touchpad Controls
The box contains
Device
Charger
USB cable
Quick Start Guide
Style

Power

USB Type C & Qi-compatible Wireless Charge

Specification

Speakers

Dimensions

50 x 50 x 27.8 mm

44.9 grams

Battery

USB Type C & Qi-compatible Wireless Charge

Headphones

Connectivity